On 21st November 2011, the fashion world descended on the prestigious Porchester Hall for an evening of glamorous, stylish and sometimes avant-garde fashion design.
The venue, which has been used for London Fashion Week shows in the past, exuded the elegance and luxury that epitomises the TellusFashion Brand. Chandeliers glistened in the light whilst waiters circulated through the well dressed crowd carrying trays of cupcakes and wine.
The fashion show was the main event of the night, featuring some of the best TellusFashion names such as FABRYAN, James Kearns, Thom Neal, Dominique Kral to name a few. Split into two halves and incorporating a dance troupe, the show lasted for a whole hour allowing guests an insight into the hard work and skill behind the fabulous garments.
As an IFB competition winner, I had front row seats and a goodie bag waiting for me when I arrived. This was my first taste of the glamorous world of fashion parties and it certainly lived up to my expectations.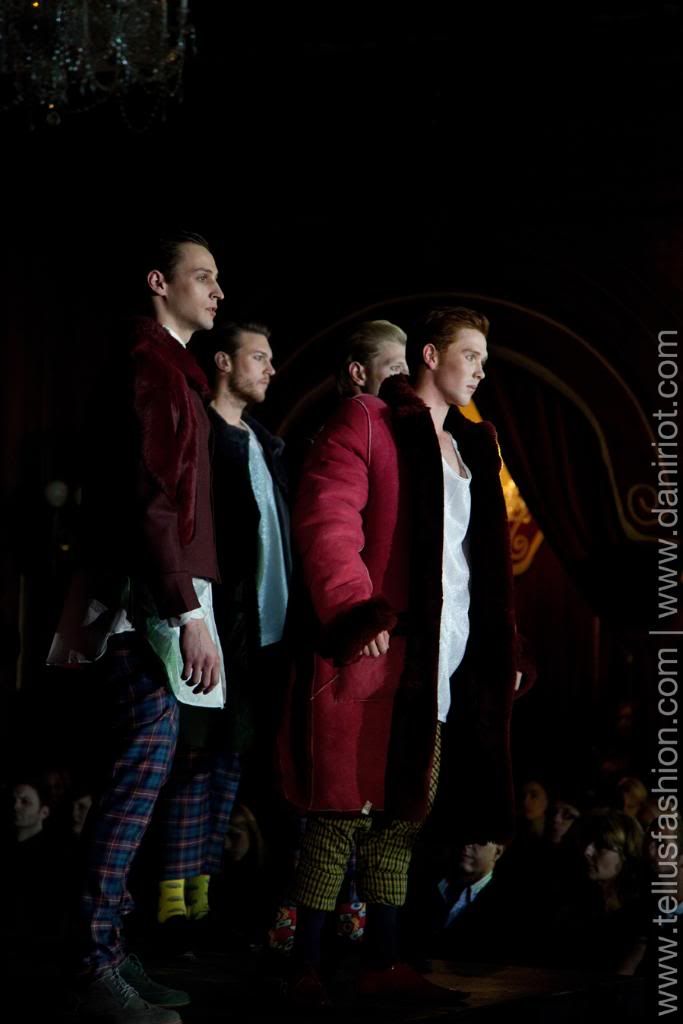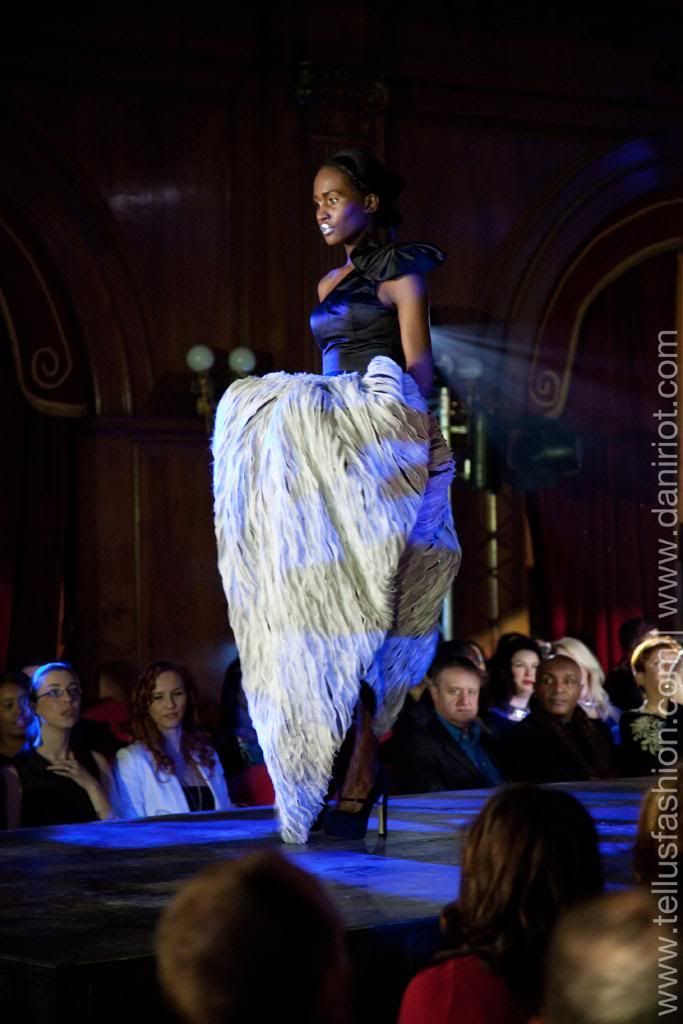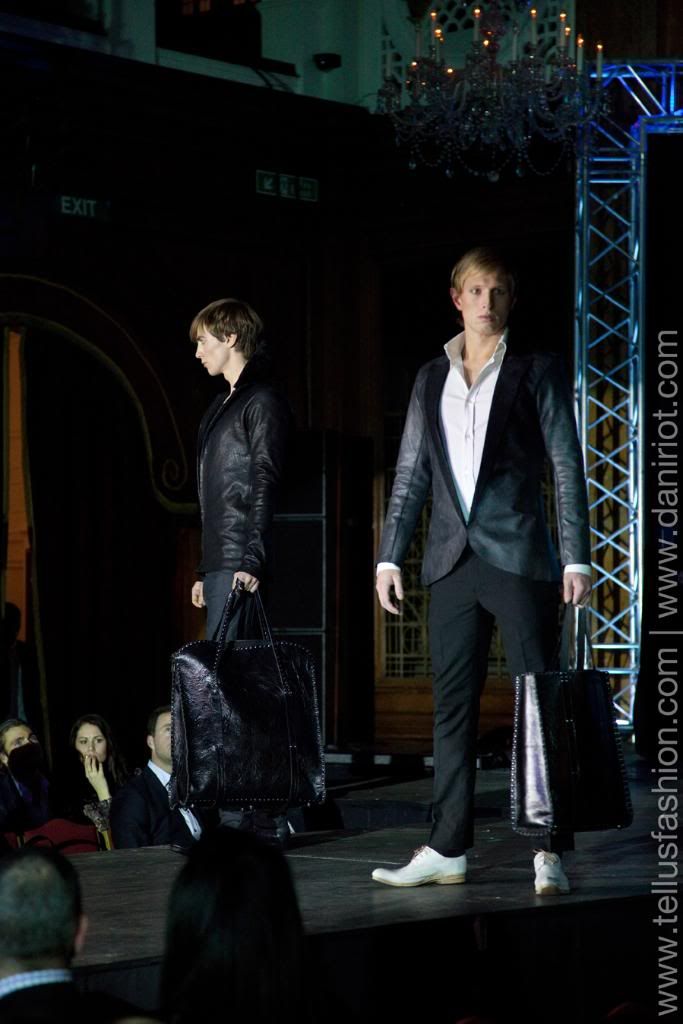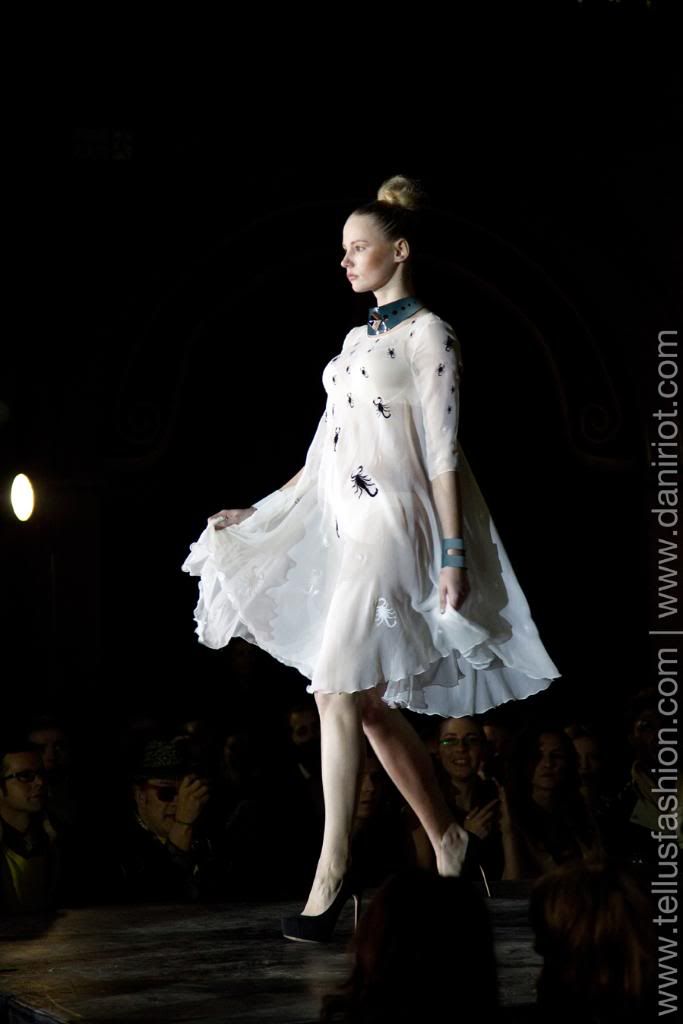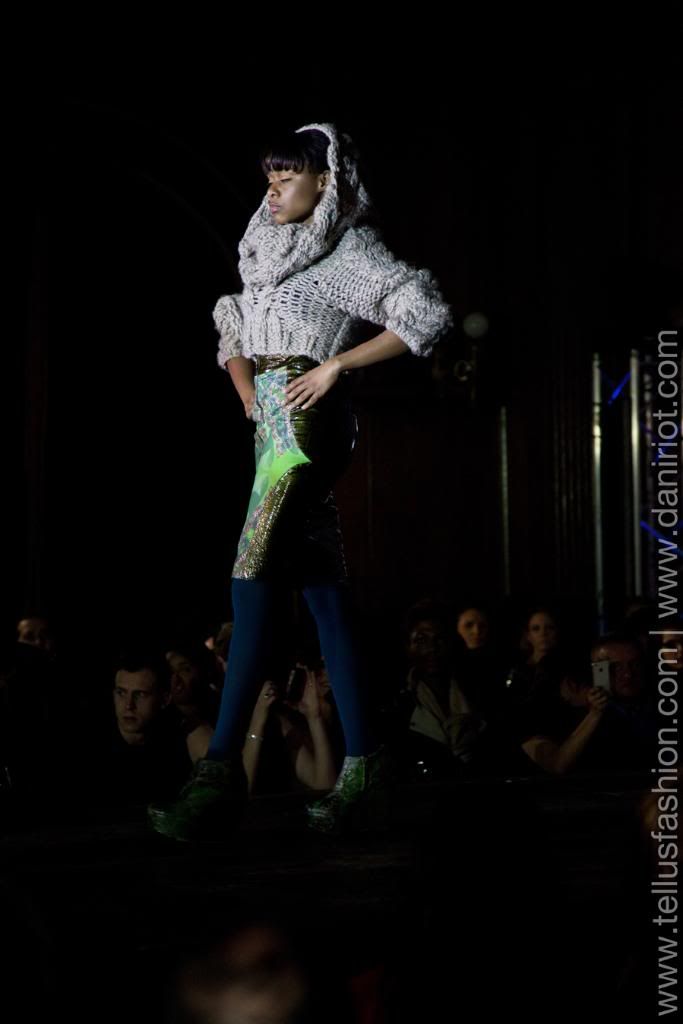 Images of Catwalk:
Dani Riot
Me and JaimeLondonBoy from boymeetsfashion.com
Dominique Kral
Eleanor, Me and Sarah Beresford
Kelly Bull and Thom Neal