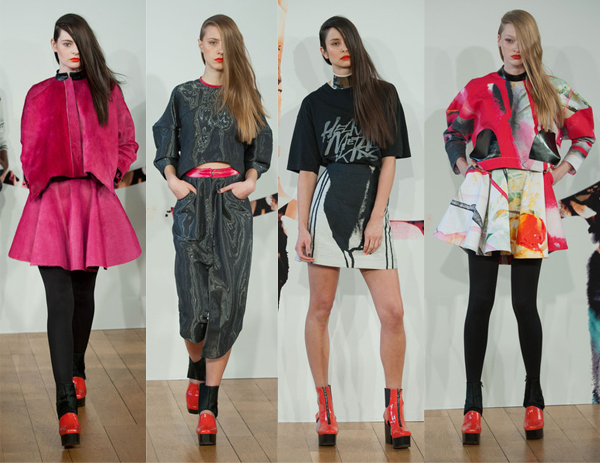 Jena Theo has moved away from the ethereal prettiness of their previous collection, Hells Angels and this season they have been experimenting with bold bright colours.
The term, "ecstasy amid ruin" has been given to the AW13 collection which is made up of brilliant fuchsia cow hides, burnt out florals and dripping paint prints. Statement lips drew attention to the faces of the models which were half hidden behind a mass of long flowing hair. This unruly and defiant edge contrasted with the setting for the show which was the refined Portico Room at Somerset House.
One part riot girl, one part elegant young lady, the Jena Theo show was the perfect way to kick off London Fashion Week.